In Memorial
Carol Ann Trachte Zucconi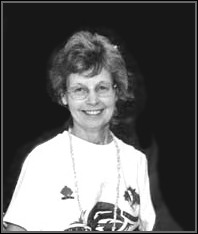 1938 -2003
BREATHE EASY
MY LOVE

Petals of brilliant gold
chrysanthemums
on black porcelain
stunned your eye,
stole your heart.
The vase came from
the land of the rising sun
where new days are born.
For many years it rested
near our window, glinting
in fading sunlight until
day was no more.
Those brilliant flowers
light the dark now,
enclose your ashes
in endless day.
Rest easy, my love.
George Zucconi
2003